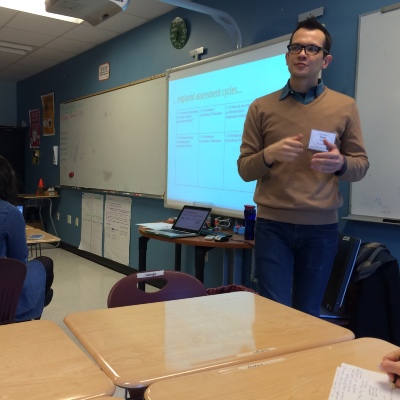 Thomas Jones
NYC iSchool
New York, NY
About Me
I'm an English teacher in the Soho neighborhood of Manhattan, and I'm always looking for new approaches to instruction and assessment in the high school classroom. I teach a year-long freshman course, as well as Advanced Placement Language and Composition and public speaking.
Contact Details
Email

Website
Conversations I'm Presenting
Comments
Log in to post a comment.