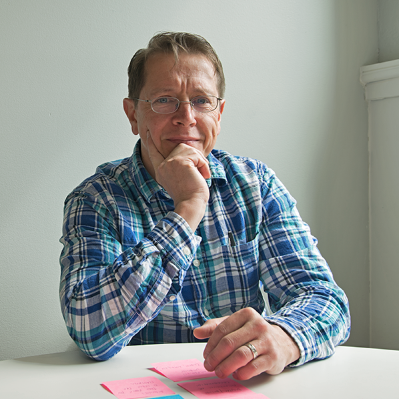 Garreth Heidt
Perkiomen Valley High School
About Me
For some 20 years, I engaged my middle school humanities students via an instructional approach that fostered creativity through design-based learning. The curriculum was project-based and aimed at developing students' skills in critical viewing, civil discussion, and problem finding and solving.
The past 7 years I've spent developing a gifted English class. My work there informed the creation (in 2019) of a new class, "inNOVAtion Lab"—a space for students to explore design-thinking and self-determined learning projects and for teachers to break the script of schooling to develop peak experiences and defining moments for all learners.
I am on the board of directors for the Touchstones Discussion Project (www.touchstones.org) and serve as Director of Learning for the Philadelphia-based Educational Design Consultancy, Form & Faculty.
I blog at bigstyrofoamthings.wordpress.com, and pvhsnovalab.com
Contact Details
Twitter
Conversations I'm Presenting
Comments
Log in to post a comment.